April's Step One Success Story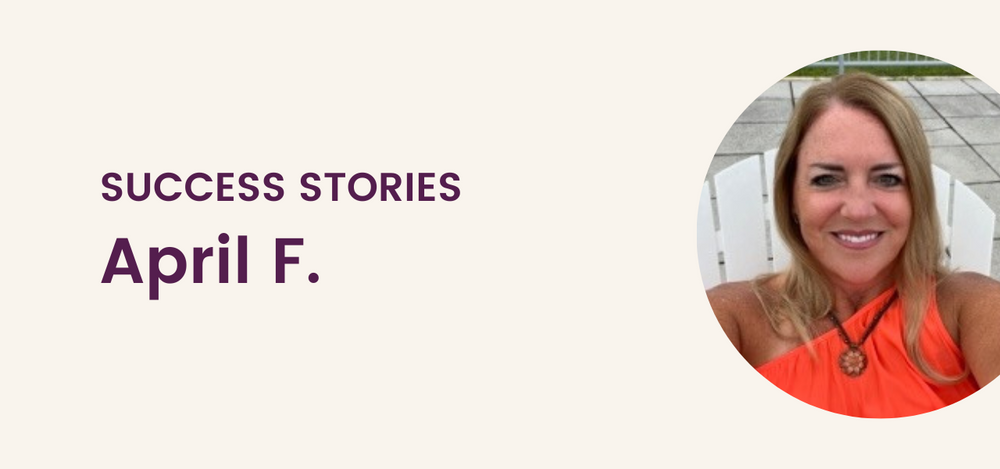 When it comes to decision making, April prides herself on being a person who commits to a significant amount of research before making a final decision.
"I do not like to be duped," she said. "I make slow, methodical, researched decisions. Therefore, when I saw Step One Foods on Facebook, I began investigating."
After reading the reviews, testimonials and thoroughly reading the Step One website, April decided to test out the Step One program. 
"After quite a bit of research and a desire to avoid medication for my high cholesterol, I decided to give it the 30 day trial," she said. "Besides cholesterol, all of my (health) numbers were in the normal range and I did not want to take medication."
And thanks to Step One Foods, April did not have to be prescribed a statin medication. After just 30 days, April's total cholesterol improved by 48 points and LDL cholesterol improved by 43 points! 
April's cholesterol before Step One Foods
Total Cholesterol = 298
HDL = 82
LDL = 194
April's cholesterol after Step One Foods
Total Cholesterol = 250
HDL = 77
LDL = 151
"I could not be more thrilled with my results," she said. "Almost a 50 point decrease in my numbers!"
The success that April has experienced with Step One Foods, just after a month on the program, has motivated her to incorporate other healthy changes into her lifestyle. 
"I find myself making better choices in order to spur on additional health benefits," she said. "I plan to incorporate exercise into my routine and to continue eating Step One Food products."
And the best part? She's no longer a skeptic. 
"My favorite part about the Step One program is my success," she said. "It ACTUALLY worked and it was so easy! Everyone struggling with high cholesterol should try Step One Foods. Many people have voiced concern regarding the cost, however I don't think you can put a price on your health!"
How April prioritizes the 4 pillars of healthy longevity in her life: "I enjoy walking and spending time with the people that I love most. And I find joy in serving God and sharing his love with others."
Get heart health tips and articles like this, delivered right to your email.