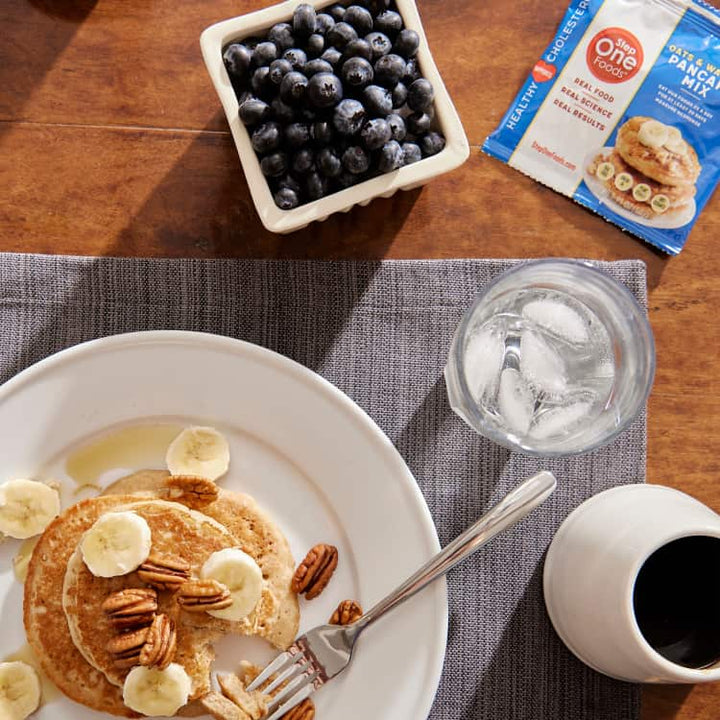 Your Health Is Our Mission
Step One Foods was developed by Dr. Elizabeth Klodas, a cardiologist who wanted to help her patients lower cholesterol using food, not just drugs.
Our Story
Trained at Mayo Clinic and Johns Hopkins, Dr. Klodas saw that no matter how many medications she prescribed, no matter how perfect she got people's "numbers", none of her patients looked or felt any better. In fact, many of them were telling her that all the drugs they were taking were making them feel worse.

What she realized is that much of what she was treating (high cholesterol, high blood pressure, high blood sugar) was caused in part or in whole by food. So instead of doing what she was taught to do - just throw more pills at the problem - she set out to help her patients address the root cause of their health issues and look to nutrition instead. And if that sounds logical to you, believe it or not she had to go up against nearly every part of the healthcare system to accomplish this.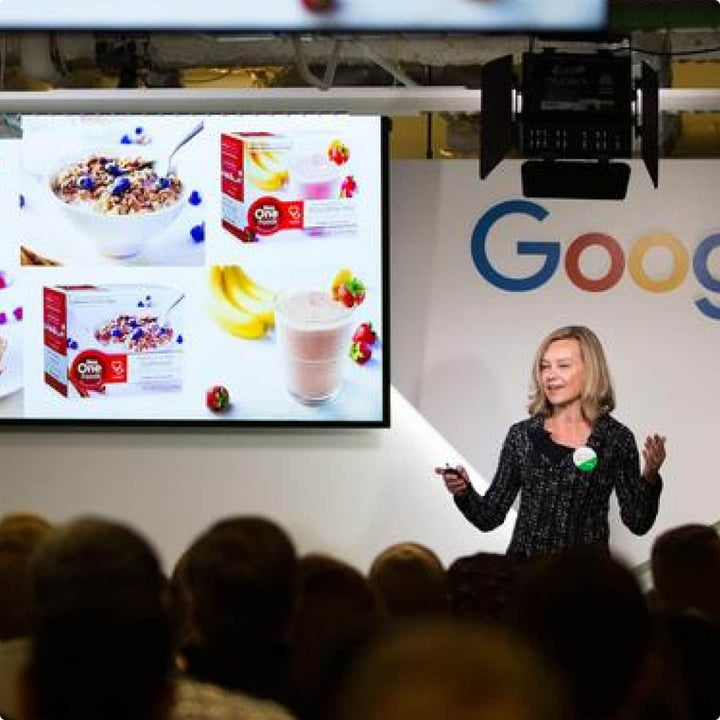 Behind the Formulations
A scientist at heart, Dr. Klodas based Step One's food formulations on hundreds of studies backing each and every ingredient. She avoided any counterproductive additives or fillers. And to keep it simple and realistic for her patients, she made sure that clinically meaningful levels of the four essential nutrients required for cholesterol lowering and heart health (whole food fiber, omega 3 fatty acids, antioxidants and plant sterols) could be delivered in 2 food servings per day.

Oh, and she also used the finest ingredients available. Because when it comes to health – and taste - ingredient quality matters.
Science Backed
Just because you use the best ingredients or deliver important nutrients doesn't mean your foods will yield a measurable health improvement. Which is why Step One went even further and subjected its products to a level of scientific scrutiny typically reserved for pharmaceuticals. Mayo Clinic and the University of Manitoba tested the products in patients who could not tolerate statin drugs and demonstrated that the foods can work as well as cholesterol lowering medications in as little as 30 days. No other food company has pursued this level of scientific validation or demonstrated such impressive health results.
Step One's Vision
Step One Foods sees a future where food is considered equal or superior to pharmaceutical interventions and is utilized as the first step in care for health conditions caused in part or in whole by diet.  After all, it's only when you address the root cause of a problem that you can cure it.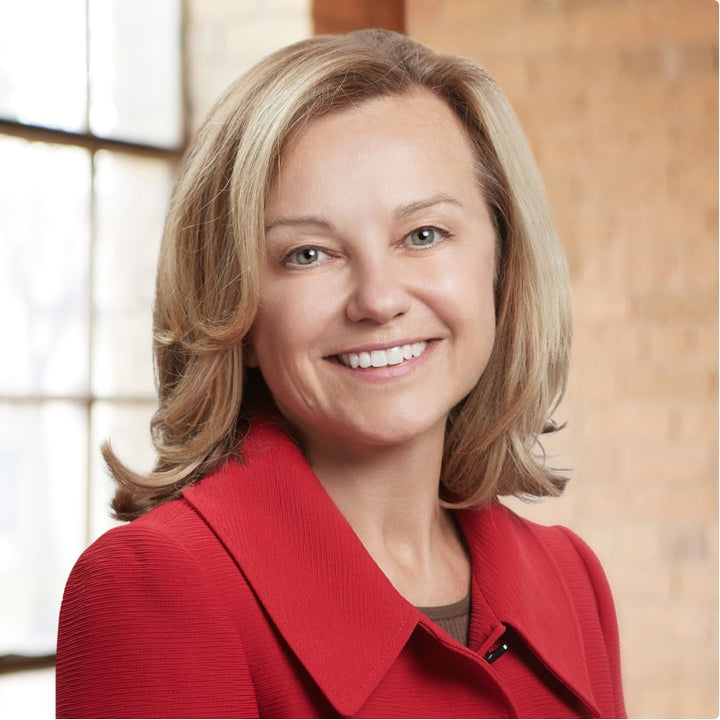 Elizabeth Klodas MD, FACC
"Diet is a major driver of high cholesterol, but instead of changing the food, we prescribe medications. This never seemed logical to me. Step One Foods addresses the root cause - so pills can be used as a last resort."
Dr. Klodas has dedicated her career to preventive cardiology. Trained at Mayo Clinic and Johns Hopkins, she serves as the Chief Medical Officer for Step One Foods. Dr. Klodas is a nationally sought out speaker and has an active role at the American College of Cardiology.
Her clinical interests include prevention of heart disease and non-invasive cardiac imaging and she has published dozens of scientific articles throughout her career. She has also authored a book for patients, "Slay the Giant: The Power of Prevention in Defeating Heart Disease," and served as founding Editor-in-Chief of CardioSmart.org, the patient education effort of the American College of Cardiology.

For Dr. Klodas, the most rewarding part of starting this company is seeing so many people achieve not only great "numbers" but also feel better and need fewer medications. Someday, she hopes to put herself out of work.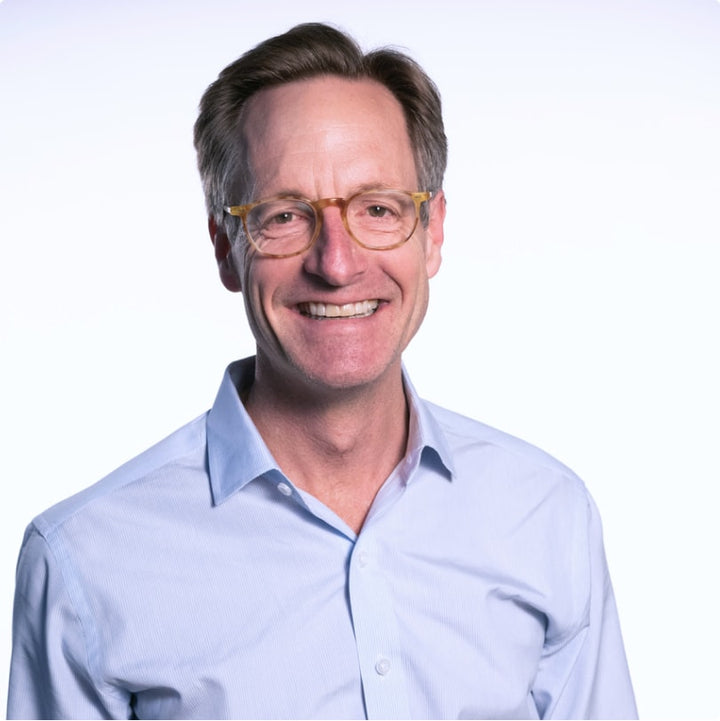 Bill Alldredge
"Addressing the driver of disease rather than treating the downstream symptoms can transform health and healthcare."
Bill Alldredge has 20 years of experience in finance and new business development. He began his career at United Healthcare in the corporate finance group conducting M&A analysis and management accounting. Bill was also one of the first employees hired at two successful venture-backed firms, including Ebenx, an employee benefits services firm. He then served as CFO of Abaton, Inc., a healthcare transaction processing firm sold to McKesson. Both ventures achieved returns to venture firms greater than 700%.
Bill serves as the Chief Financial Officer for Step One Foods and has a B.A. from Colorado College and an M.B.A. from The University of Chicago.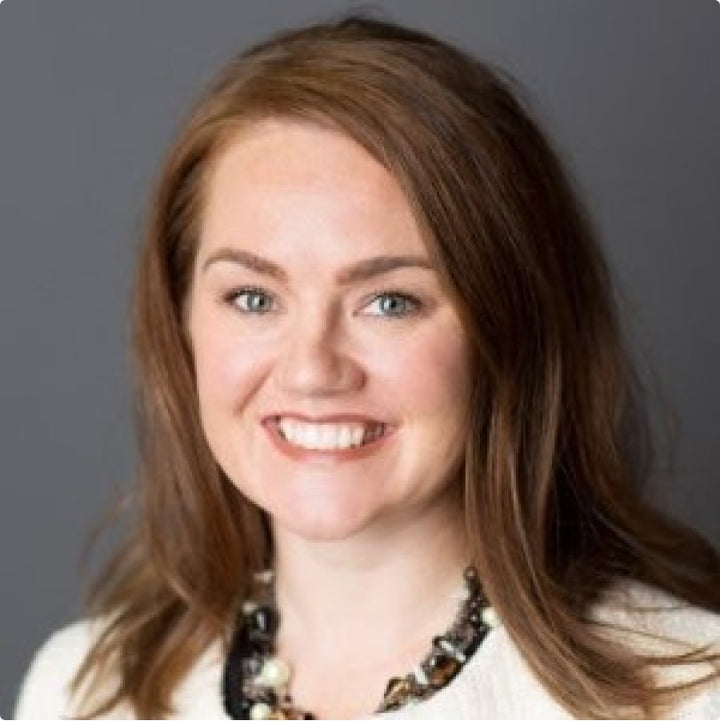 Jessica Fritz
Jessica is grateful to work at Step One Foods knowing her work changes customers' lives. She feels that her current role is the most meaningful of her career and does not take the responsibilities lightly.
As a two-time boomerang employee, she's been a part of Step One's organizational journey at different milestones. She left Step One Foods for a few years and was a part of a technology startup that experienced rapid growth. Learnings from that once in a lifetime experience helped prepare her to step back into an operations role. Most recently Jessica served as a Consultant for an HR technology consulting firm, helping clients define their HR strategy and select and implement HR software to achieve it.
Jessica is a crazy dog mom to two senior girls and enjoys spending time with her nephews. She loves to explore the outdoors and escape to the Boundary Waters in Northern Minnesota.
Jessica serves as the Chief Operating Officer for Step One Foods. She oversees everything from procurement, food production to quality control and more. She holds a B.A. in Marketing from Johnson & Wales University.
Ready to join thousands of others and lower your cholesterol naturally with food?