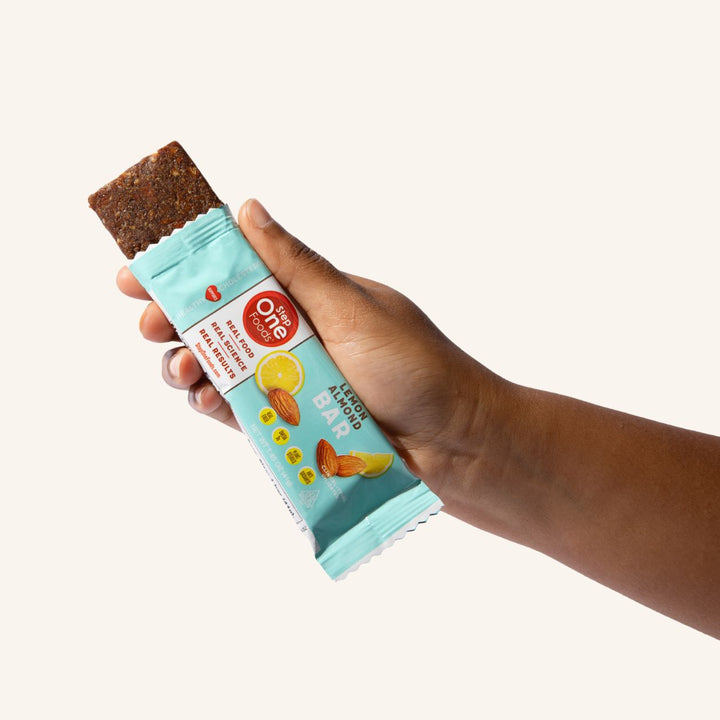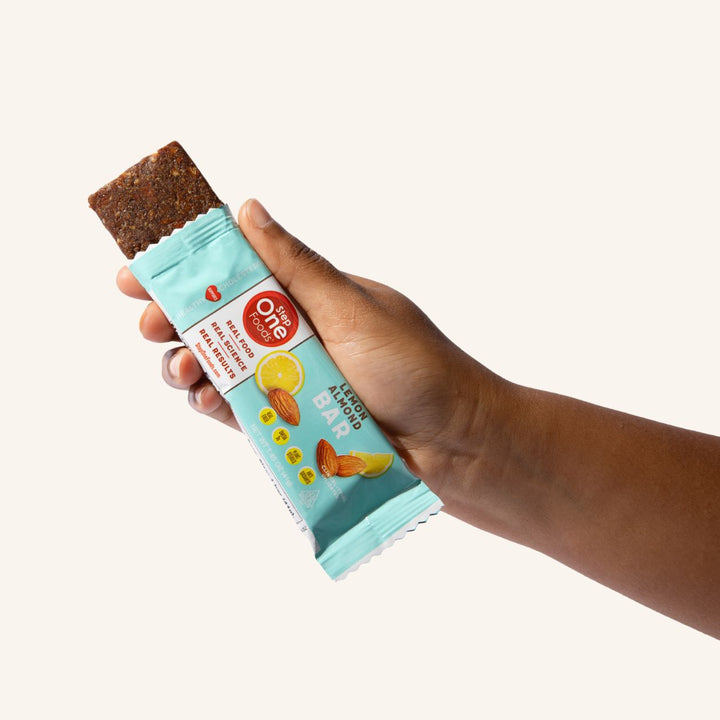 Clinically-Proven Foods To Help Lower Your Cholesterol Fast
Each non-pharmaceutical dose of Step One Foods targets the root cause of high cholesterol for proven reduction without major lifestyle changes.
Choose Step One Foods twice each day as a meal or snack for lower cholesterol in as little as 30 days.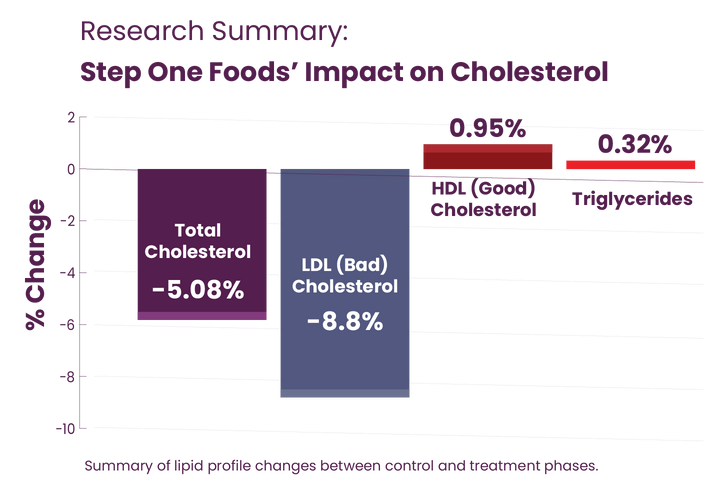 Mayo Clinic research confirms the power of Step One Foods
Step One Foods was shown to lower cholesterol in as little as 30 days. See the results from a Mayo Clinic & University of Manitoba study.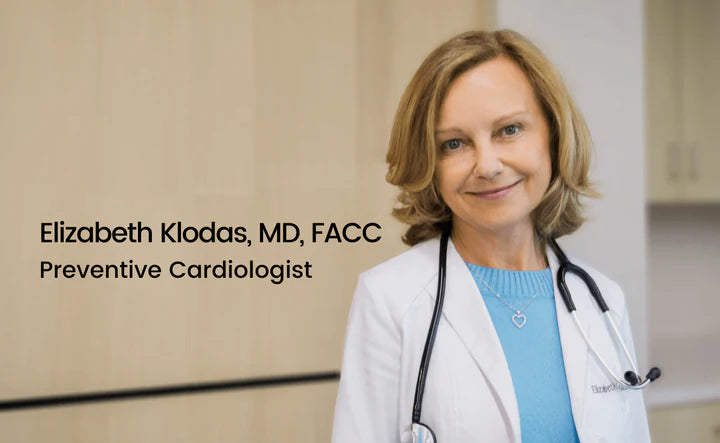 A New Solution for Heart Health
The way we treat heart disease today makes no sense. High cholesterol? Here's one pill. High blood pressure? Here are two pills. This solution never addresses WHY a patient's cholesterol or blood pressure is high in the first place. It's like putting pretty, and sometimes very expensive, wallpaper over crumbling walls. It may look nice, but the underlying structure is no more sound.
Our founder, Elizabeth Klodas, MD, decided to take a new approach to heart health and address the root cause of the problem - nutrition - and leverage something patients already do every day - eat! She developed a simple, effective and delicious way to support healthy cholesterol levels with food. It's step one to better health!
Which Cholesterol Lowering Option is Right for Me?
The Definitive Guide to Cholesterol Management & Statins by Cardiologist Elizabeth Klodas MD, FACC
This free guide was created to help you better understand the health effects of cholesterol and the various medications that can be used to control cholesterol levels, including statins. For those that can't or don't want to rely solely on medication to improve their cholesterol, Dr. Klodas addresses simple alternative options in her guide including dietary change and supplements. Enter your email address to get the guide for FREE.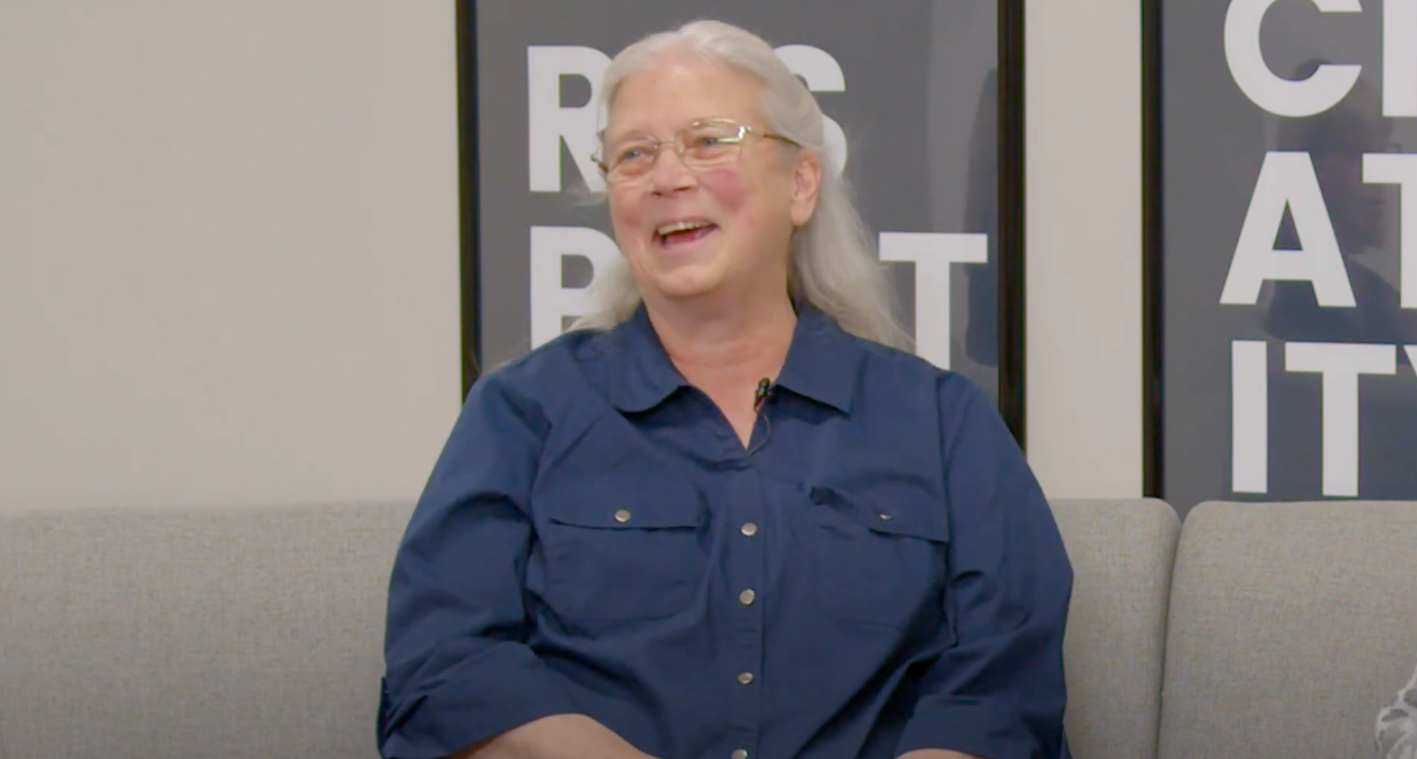 We exist to help you find real, meaningful health improvements by making small, sustainable changes to what you eat. Watch how Susan found success with Step One Foods.
Shop Other Popular Products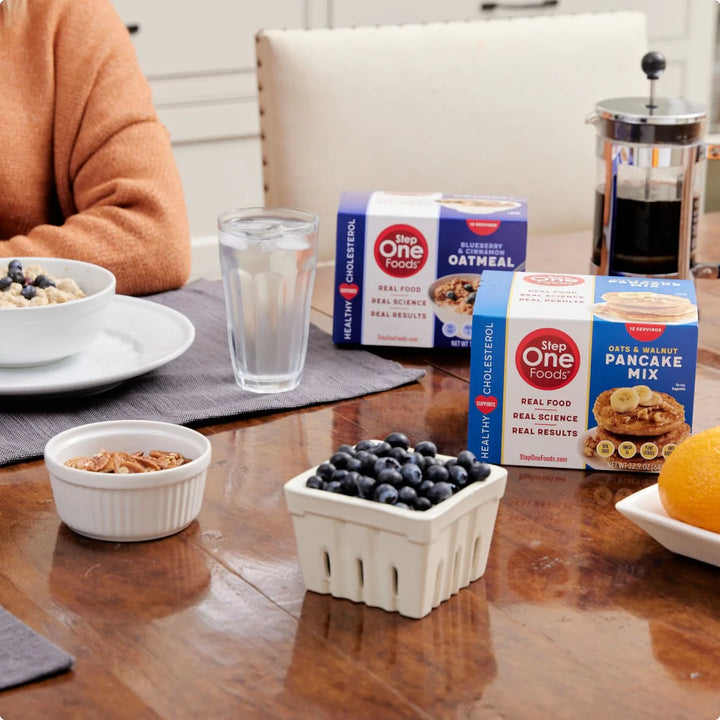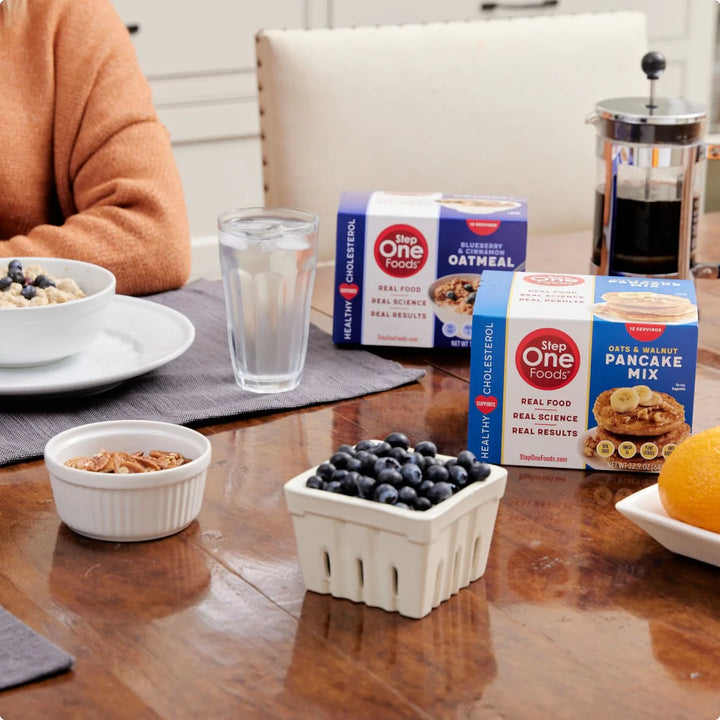 Is Step One Foods Right For Me?
Not every solution is right for every person. Take this short quiz to see if Step One Foods is right for you.
Real results. Real people.
Yes, they were skeptical too.
I've always tried to eat healthy, but nothing seemed to work. I refused to take any type of medication and always looked for natural solutions.
My total cholesterol dropped 51 points, my LDL dropped 43 points, and I saw an improvement in my triglycerides.
I find Step One foods simplify and make consistency easy… your [products] make it easy to travel or be away for the day and never miss the nutrients!
My LDL improved by more than 80 points. I'm a physician and I did not believe it was possible, so I tested my cholesterol at two other facilities. The tests confirmed the results were real and I was thrilled.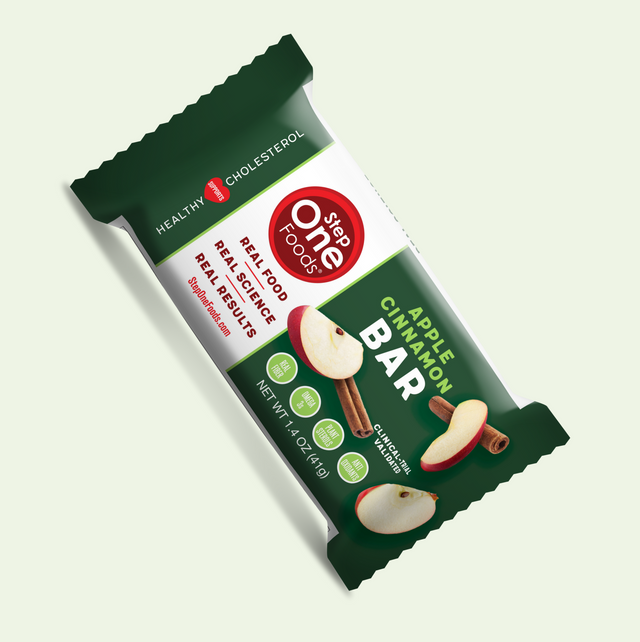 Simple meals and snacks that help support healthy cholesterol levels naturally
We make it easy to give your heart (and taste buds) some love with convenient, delicious foods that are cardiologist formulated and clinically proven to help lower cholesterol in 30 days!

A nutrition-based, scientific approach to heart health.
We transformed the basic building blocks of heart health - fiber, omega-3 fatty acids, antioxidants and plant sterols - into easy-to-eat products that pack a powerful nutritional punch and taste great too.

As easy as taking a pill, but WAY tastier.
Enjoy two servings of our whole food, plant-based products a day as a replacement for your usual meal or snack. It's that simple. And it's perfect if you can't or don't want to rely solely on medications to lower your cholesterol.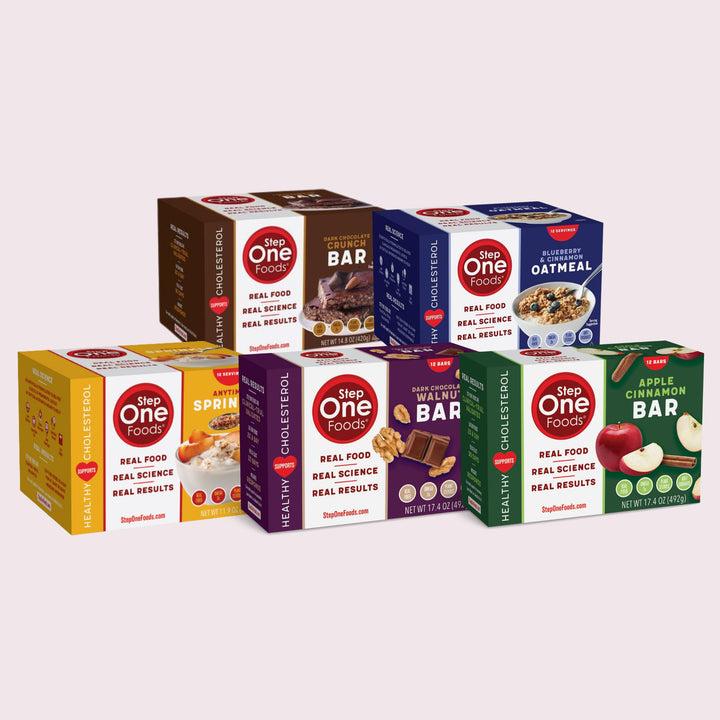 Get started with our popular 'Starter Pack'
Clinically formulated to block cholesterol absorption and reabsorption in the digestive system, two daily doses of Step One Foods actively reduce the amount of cholesterol in the bloodstream.
Take the first step towards better health with The Starter Pack. A full 30-day supply of products to be eaten as a meal or snack twice a day for at least 30 days to see results!
For full nutrition information click on each of the product names:
Made with only the finest ingredients, our products contain no preservatives, additives, colors, or flavors.