What's Back To Health Month?
Your health is at the heart of Step One Foods. Join us for 'Back to Health' month where we'll be recommitting to our health and returning back to our healthy habits as the seasons change! Small, sustained changes can have a big health impact, so for the month of September we'll focus on the daily changes that will build resilience and give us healthy results.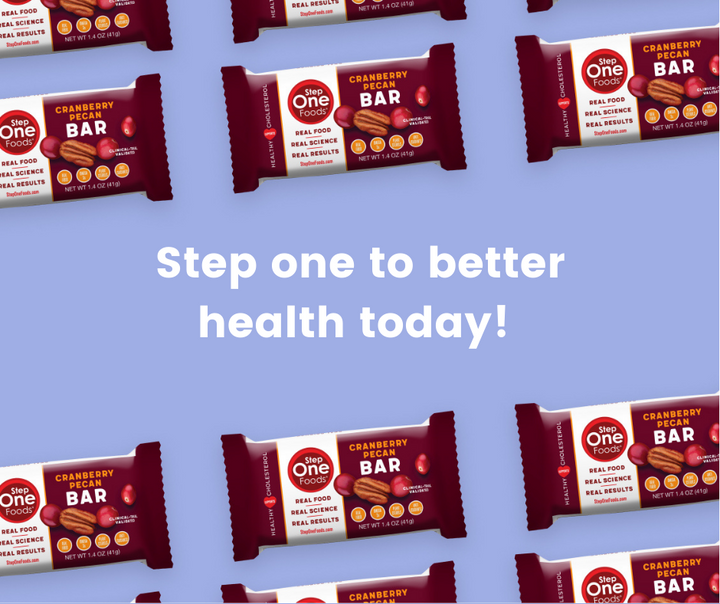 Why Join Us?
Join Step One Foods and Dr. Klodas for exclusive content about heart health, motivation to achieve your goals, and the tools to enjoy your best health!
We know getting back into the swing of things after a summer of fun in the sun can be hard. So we developed a program that is convenient to use, backed by pharmaceutical-level science and proven to help you achieve results.
Join our community of like-minded people who are motivated to achieve their best health through small, sustained changes that have a big impact!
A Plan For Success

Commit
Sign up to join Back to Health Month!

Health Goals
What do you want to achieve?

Habits
What daily habits will help you reach your goals?

Prepare
Set yourself up for success and order your favorite products!
Begin Your 30 Day Commitment with the Starter Pack
The Starter Pack is the perfect way to get started with Step One Foods! This pack includes a full 30-day supply of our most popular tasty and convenient products. Simply substitute your usual meal or snack for Step One Foods twice a day for at least 30 days to see results!